There's a long list of hockey players undergoing PRP injection therapy to expedite their healing from one of the many injuries accumulated throughout an 82-game season.
But what about a retired legend on his last breath, in need of a miracle treatment to save his life?
The ageless Gordie Howe, otherwise known as Mr. Hockey, played professionally well into his 50's. Though Howe had access to the mythical fountain of youth, he did finally succumb to old age in 2016, at 88 years of age.
With a Hall-of-Fame career stockpiled with accolades, the rugged Red Wing's last few years may leave a bigger mark than any Stanley Cup ring ever could.
A STROKE OF BAD LUCK
At the age of 69, Gordie Howe played his last professional game in 1997, his unfathomable sixth decade of elite-level hockey. It may have only been a mere symbolic shift and 17 years since his last pro-game, but it was a testament and an honour to his remarkable durability.
Fast forward to the summer of 2014, where the Saskatchewan native experienced a number of small strokes. In October of the same year, a major stroke left him paralyzed on his right side. Unable to even swallow, Howe shed 35 pounds off of his formerly robust 200 lb. frame.
Once a Canadian icon of ruggedness and vitality, the legend was on his last legs. His family had begun writing his eulogy.
TSN TURNING POINT: HOW STEM CELLS CHANGED THE GAME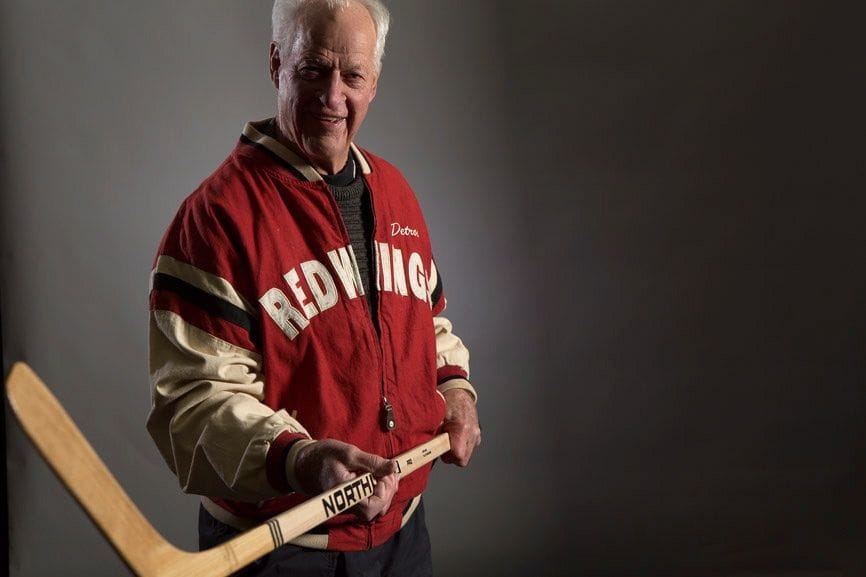 With their patriarch on his deathbed, the Howe's received a phone call on Thanksgiving 2014. It was to inform them of an experimental stem cell treatment in Tijuana, unavailable in the United States because it wasn't FDA approved.
The family crossed the border to Clínica Santa Clarita. Howe's spine was injected with 100 million neural stem cells. The cells migrated to his brain and multiplied, expediting his brain's recovery. The treatment – involving bone-marrow cells from a young adult donor and neural stem cells from fetal brain tissue – had Howe walking to the bathroom that very evening. That was the first time he had walked in a month.
Five days later, Howe was walking unaided and helping with household chores – grocery shopping, cleaning the dishes he even went fishing! Perhaps the most impressive part of his recovery was this all happened before his 2nd treatment!
POST-GAME ANALYSIS
Many stem cell and stroke experts have questioned whether stem cells led to Howe's miraculous recovery. Some believe it to be a placebo effect, while others cited a spontaneous recovery since the most rapid recovery occurs during the first three to four months after a stroke.
While placebos may help with less extreme symptoms like headaches and nausea, it's hard to imagine them enabling a frail 86-year-old's full recovery from a something as physically traumatizing as a stroke. And how does one explain a "spontaneous" recovery occurring the very same day stem cells were injected, after months of sedentary living?
In fact, a study by Athersys showed the bone-marrow treatments using stem cells did help stroke patients, when compared to a placebo effect. However, most trials are still at animal testing stages.
ONE FINAL ACCOLADE FOR MR. HOCKEY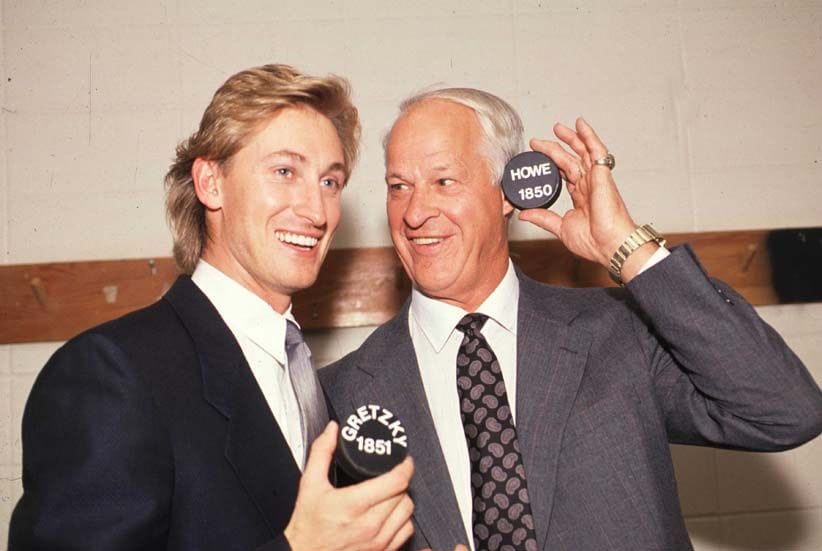 Without the cutting-edge regenerative injections, Mr. Hockey would have lived his final days in discomfort, unable to remember his own children's names.
And while Howe only lived another couple of years after his recovery, he lived comfortably, as evidenced by this snippet from a National Post article from April 2015:
"There's little doubt his spirits are high. At a recent session of occupational and physical therapy in Lubbock, Howe's eyes twinkled and he smiled every now and then as he flirted with the two young women putting him through his paces. He even planted an innocent, light kiss on the cheek on his occupational therapist and twirled her once as if they were dancing."
A Hall-of-Famer on and off the ice, Howe's lofty status has raised the profile of stem cell research across North America.
---
RegenerVate is located in Toronto – not Tijuana – so we're unable to partake in any experimental stroke treatments.
However, our various stem cell therapies and PRP injections can treat chronic conditions such as tendonitis and osteoarthritis, as well as promote the healing of injuries such as meniscal tears. There's no surgery – only the use of your body's own healing abilities!
Call us today at 1-855-712-9901 to schedule an appointment, or drop by one of our RegenerVate locations!