DR. STANISLAV ROMASHIN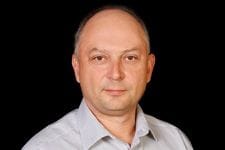 Dr. Stanislav Romashin has been practicing general medical care at Richmond Central Medical Clinic, Richmond, BC since 2012. Dr. Romashin graduated with honors from medical school in Russia as a General Practitioner in 1991 and had a successful career in Russia providing various diagnostic and therapeutic Ultrasound Guided Injections. He continued to upgrade his education and received a PhD in Medicine in 1998.
Shortly after immigrating and completing his physician's certification, Dr. Romashin spent over 3 years working in a remote rural community in Yukon, providing hospital and clinic based medical care. When he isn't busy with his patients, he enjoys hiking, skiing, playing tennis and spending time with his family.
Dr. Romashin has a passion for Ultrasound Guided Injection Therapy and is delighted to announce the opening of the Medical Injection Therapy Program at Richmond Central Medical Clinic.